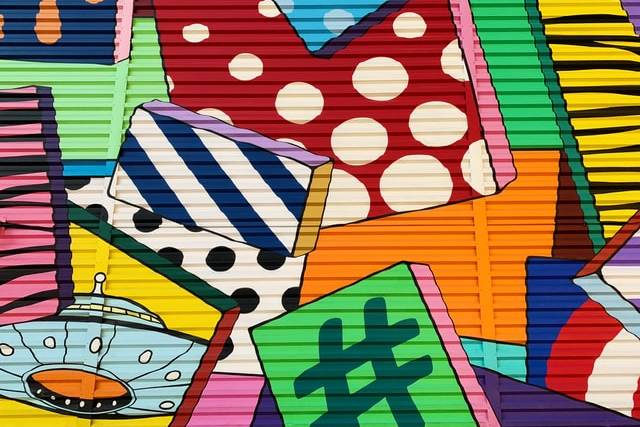 Nowadays, there are about 3.6 billion people using social media worldwide. This represents a massive audience to market your service, product or offering. This audience will only increase as social media is so entrenched in our lives and used to discover almost anything, latest news, upcoming events, or trending topics around the globe.
Millions of photos, videos, and posts are published on social media in a day, making it difficult to collect information about a specific topic. For this reason, people use hashtags to easily access what they want.
However, the use of hashtags has expanded to a great strategy of business marketing - hashtag campaigns - due to its ability to engage a huge number of audience. Many companies or brands post contents on social media to express their marketing purpose.
If you are trying to figure out a great marketing strategy, you certainly should give hashtag campaigns a go.
Why Hashtag Campaign
There are many advantages of running hashtag campaigns. Here are 7 key benefits:
Giving your business more exposure
Building brand awareness
Getting your marketing content noticed on social media
Gaining social media attention about your products and services
Enhancing social engagement with the marketing goals
Driving the traffic to your marketing platforms
Increasing sales
Hashtag campaigns can be applied on websites, blogs, and social media. However, the use of hashtags is more effective on Twitter and Instagram. That is why many brands post more of their marketing contents to those social media.
How To Run Hashtag Campaigns
Using relevant hashtags helps your business to reach the target audience and get your product or service in the spotlight. Here they are, 5 steps to have a successful hashtag campaign.
Do Research

Start with conducting proper research on what customers' opinion about your product or service. Analyze the result to know what you are going to work on.

You also have to pay attention to your competitors. Find out what makes their campaigns successful or fail. You can always learn from them.

Set the Goals

The benefits of hashtag campaigns can be used as a part of your marketing goals. You can add more goals which are suitable with your brand.

The marketing goals will become a guide to make a marketing strategy and to create marketing content. So, make sure your goals are specific and match your brand.

Create a Right Hashtag

After figuring out the marketing content, start to list various possible, relatable and memorable hashtags. Discuss it with your team to decide which one is more relevant with the goals.

If you are stuck, you can get inspiration by using user-generated content. Consumers always trust their family, friends, and the opinion of other consumers more than content from the business company or brand. What they write about your product or service on social media is called user-generated content. This content is a crucial source of getting people to know, like and trust your brand.

There are 3 most used hashtags to get user-generated content:

Charities

This non-profit event promotes a good image of your brand. Charitable campaigns more easily go viral and will be supported by celebrities and philanthropists.

Another plus point of this campaign is the audience will value your company or brand's concerns, which are not only about getting more profits or gaining more income, but also giving back to society. It is essential for your brand's social engagement. The examples are #supportwildlife, #ourfundraising, and #unitedworldcharity.

Contests

Holding a contest can drive the audience to take part in the campaign. The contest can go further by partnering with celebrities or relevant social media influencers. It will reach a massive number of audience faster.

Besides making people share content mentioning the brand's hashtag you have created, your marketing content also will reach new audiences and build more organic engagement.

Giving your brand's products as the prize of the contest will let you get even more consumers. The examples are #giveawaycontest, #competitiontime and #photograpycontest.

Open Conversation or Discussion

You can run successful hashtag campaigns using open conversations or discussion topics. When you ask open-ended questions, the answers you get will be diverse.

The key catalyst of this kind of hashtag is raising people's emotions, it can be something funny, touching, exciting, etc. This emotion-related topic builds communication beyond the written words and allows people to express themselves. The examples are like #jointhediscussion and #whataboutyou.

Work the Campaign Up

After creating a relevant hashtag, you can build up the campaign by offering something beneficial or interesting for the audience. The campaign can be a part of a contest, giveaway, useful tips, and many more.

If you continue to create and post quality content, more people will follow you because they know your company better. This also can help your brand to earn positive reviews.

Don't forget to check the language of your chosen hashtag to avoid any racism, homophobia, transphobia, etc. It will do good to maintain your company or brand's reputation.

Check the Progress

There are some online websites which provide a service to monitor how effective your hashtag campaigns, but they are the paid ones. Actually, you can measure it yourself - for free - by checking the number of people's engagement, like the number of likes, comments, and retweets or reposts.
How to Create a Great Hashtag
Creating a great hashtag can be challenging, but you typically measure it with these 5 qualities.
Unique

A way to make your hashtags stand out, you have to make a new, authentic, and unique one.

Simple

Complicated hashtag will leave people confused, and it is undoubtedly easy to be forgotten. To make it memorable, make it simple and catchy.

Relatable

Make it socially relatable to what people face in their life. When it is related to them, people tend to think that it is necessary.

Engaging

To engage more people, you have to encourage them to join the hashtag campaign by making them a part of it, like charity, contest, or open conversation or discussion. Engaging hashtag also can trigger people's emotions. It usually lasts longer in their memory.

Beneficial

The example of beneficial content is tips. It may be simple, but many people need it. Not everyone knows how to do something or else, that is why many people don't mind to spend more time on reading tips.

Make sure your tips are short and understandable, but you can put a link to your social media channel that gives more explanation or details about the tips.

Now you know what to do with your strategy of hashtag campaigns. Start to find out what your brand needs to share, continue with creating relevant hashtags, then your brand is ready to engage with the target audience and earn high popularity. Good luck!
If you are interested in using our Social Media Aggregator to leverage your hashtag campaign please
reach out
.
22 Jul 2020