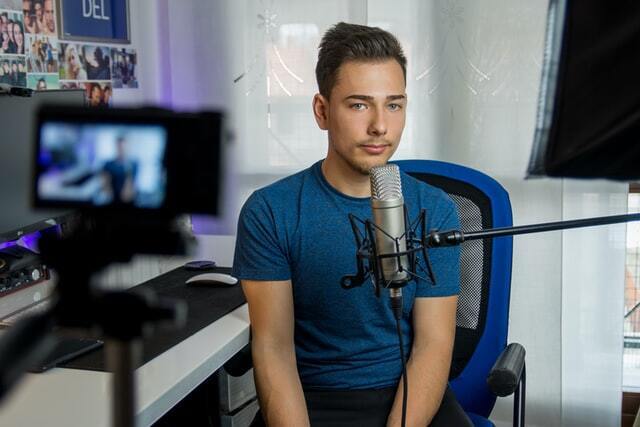 The digital era gives an impact on what most people look after on social media channels. They love visuals in the form of videos. Almost anything in the form of video is able to gain more engagement.
The most popular video hosting service is YouTube. Many vloggers successfully earn their popularity through this platform. Besides fun, creating video content is also an interactive way to connect with the audiences. There is no doubt that this kind of advantage is what a business needs to spread its wings.
Although YouTube has 2 billion active users, not every user is able to manage a successful channel, including the marketers. Here they are things to do to start a successful YouTube channel for your business.
How to Start a Successful YouTube Channel for Your Business
Make a Plan

When it comes to business, a plan is really important. A great plan makes you know where you are going to go. You need to know your market, niche, target audience, and content type on social media channels.

Those details in your plan help your business to reach the company's targets by creating and developing the right content.

Stay Consistent

Building a business channel on YouTube means you need to regularly upload videos and have relevant content. This consistency is crucial to keep your audiences' engagement.

If you publish the content too often, your audience may find it too much. Or if it is too rare, you may also risk the engagement you have been building.

Select Equipment

Creating great video content for your Youtube channel requires the right equipment. You will need to buy the best gear for the video creation setup you can get. Starting from the camera, lighting, microphone, PC, or laptop to edit the footage.

High-quality videos can attract the audiences' attention right from the first few seconds. This can lead them to spend more time watching your business content and more likely subscribe to your channel.

Create Great Content

The quality of your Youtube video is not only determined by how good your gear and setup. The content you are trying to deliver is more important than those fancy technical stuff.

The audience may still enjoy your video even when the lighting is not so compelling, or when there are some glitches, but they definitely will leave and turn to other videos when they realize that you are not adding value to your video.

That is the reason why you will need someone to create a good script, to deliver it in front of the camera, and to arrange everything into a good quality video with great content - every time.

It is really advisable for you to start with evergreen content, like a tutorial, in-depth review, brand storytelling, interview with relevant topics. This kind of content has a great impact to increase views and gain subscribers because the themes are relatable to people's daily life.

Find Inspirations

If you feel stuck to find ideas for the next video content, you can find inspirations from other video creators. Learn from it, but not copy it. You need to make an improvement or create something more than that.

Don't be afraid to apply your new concept or compare it to other videos. Just focus on how you want to make the content as interesting as you can to engage your audiences.

Optimize The Videos

Editing your recorded video will raise its value by emphasizing the graphics' quality. There are various instant video editors that can be easily operated. Select clips that contribute to your brand's characters.

After editing, don't forget to complete the video's description with suitable keywords to enhance the SEO in the search engine, and some relevant hashtags to make your video easier to be found by the audience who try to find videos related to your business content.

Build Engagement

The other important point besides the content quality for your YouTube business channel is connecting to the audiences. It can be done by giving feedback on their comments or responses to your content.

Remember that your social media platforms are meant to facilitate your brand to reach and build a good social relationship with your brand's audiences or fans.

Integrate The Channel

Your business channel is able to reach more audiences by integrating it with other social media channels that your brand has, like websites, blogs, applications, and many more.

It increases the visibility of your business content through various social media channels. This can give your brand an advantage by driving the traffic to the specific channels where your brand offers the product and service.

Utilize Analytics

Optimize the use of YouTube Analytics to get any data that you need to develop your marketing strategy through the videos. You can find out what kind of video content that is able to attract audiences and get high visibility.

The other of YouTube Analytics is you can also get information about your brand's products and services that are mostly viewed by your potential customers.

Use YouTube Ads

If your business has enough budget, you can invest in using YouTube Ads. The intensity of advertisements pop-up is high, this also means the brand's exposure will be high as well.

Start your business video campaign on Google Ads. To start this, don't forget to verify your YouTube account in advance to let you access various business features on the platform.

Keep Going

The high number of YouTube users can benefit how many views your video can get from your audiences, but it also comes with more negativity you may receive related to your video content.

No matter how great your videos are, there are always some users who give negative comments or dislike the video. Just ignore the negative response and seek strength from the audiences or subscribers who support and appreciate your content. Don't let the negative opinions stop your business to create content.

Starting something is always the hardest part to build anything, including a successful YouTube channel for business. However, you can start it by applying these tips. Start to upload your business video and don't forget to be consistent in managing your business content.
24 Nov 2020