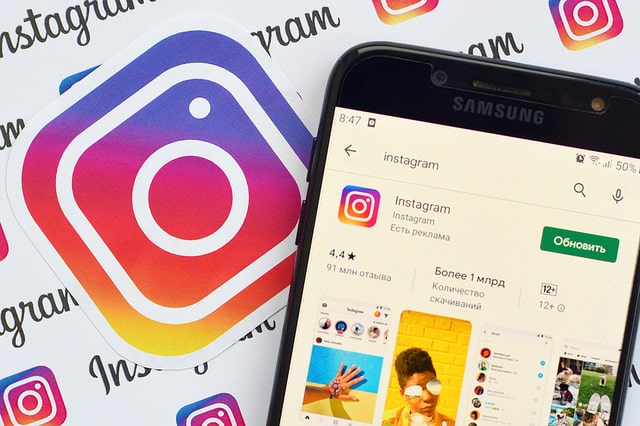 Having an Instagram account whether for personal socializing or for business, it is always delightful to have many followers. In this case, popularity is important for some reasons.
Being popular on Instagram brings some advantages to you, like being able to influence people to make a change, getting high traffic to your social media channels, increasing conversion to let you earn money from the content, or gaining more customers for your business.
For reaching those goals, many Instagram users attempt to grow their followers by buying followers, mass following, or something like that. Those ways may help your Instagram account to get more followers, but it will not last long, because they don't pay attention to the content. When they think it is enough, they will unfollow your account or become inactive followers.
Then, how to do it right so that the audiences will see the content and become your followers? Let's check these useful tips!
How to Grow Your Instagram Followers
Exploring Every Instagram Features

Maximizing what Instagram offers in its application is a great way to start attracting your audience. Not only photos and videos, but also Live, Story, or IGTV. Using all of those features makes you look professional because you know what you are doing with the social media channels.

If you have reached at least 10,000 followers, you will get an extra feature on Instagram, it is called the swipe-up link. This addition on the Story of Instagram business account makes you able to put the link of certain content you want your followers to access.

Post Consistently

The intensity of your posting affects your audience engagement. It is like you keep revealing the characters of yourself or your business. The more the audiences know the character, the more they find out how your content suits what they need.

You can choose how often you post the content, but make sure to do it consistently, so your fans may know when they can catch up with what is new from your account. If you have a business, it is better to post at least once a day.

Create Valuable Content

Instagram content focuses on photos and videos, hence you have to create or use good quality photos and videos. It helps you to get fast attention when the audiences are checking the content related to what they are looking for.

Not only that, but you also need to ensure that your content has the quality to engage people personally. Figure out how your content tells stories, what the value of the content, and why people should follow your account.

Use Hashtags

The power of the hashtag is proven to increase the possibility of the audiences to find your content. The hashtag helps Instagram users to sort out the content they want. If you put hashtags, your content will likely appear on the search.

Don't forget to choose quality hashtags, not just any hashtags. Choose what is relevant and what people most use on certain topics that may be related to your content. You can use up to 30 hashtags for each post.

Host Contest

Hosting contests that involve giveaways is a great way to promote your account, get user-generated content, and attract huge attention from the audiences. People always love free things, whether they need it or not.

The effective contest on Instagram requires the audiences to follow your account, tag the content with your account, and use certain hashtags you have created for the contest. To avoid followers from unfollowing your account after the contest, you have to hold a regular contest.

Partner Up

Collaboration is great to grow your Instagram followers. Partner up with influencers or other Instagram users that are relevant to your content make their followers notice your account.

If they find your content interesting and just what they need, they will eventually follow your account. Their activities of following you and interacting with your content can also make the content show up on the feeds of the followers of your followers.

Engage The Audience

Building relationships via social media is one of the advantages that Instagram or other social media channels may bring. So, don't waste it. Interact with your audiences when they leave comments or ask something about your content.

Involving in that kind of conversation is able to make the audiences feel that you care about them and willing to connect with them. Then they will not hesitate to follow and keep following your Instagram account.

Add User-generated Content

User-generated content has a huge impact on building people's trust towards your account, whether it is for personal branding or business brand. People tend to believe what other people say about your brand because it is considered a neutral standpoint.

If you have hosted contests or giveaways, you can easily aggregate the content from the participants as your user-generated content. You can also add the audiences' comments to your UGC.

Share Them

After providing great content, you have to post it and share it on the other social media channels you have. It is called a cross-post. Everyone may have multiple social media accounts, but not everyone is active on all of them.

By doing cross-posting, you can gain more exposure and people will most likely find you on their favorite social media channels, then visit your account to see more about the content you share.

Use The Analytics

Monitoring how effective your content on Instagram is a wise move to find out what your audiences are interested in. You can do it again - the content that gets high audiences' engagement. It can significantly increase the number of your followers.

Instagram has Insights that provide the data for you about which posts your followers or audiences like the most. Or you can also check it yourself by finding the post that gets the most interactions. If certain posts only get a few interactions, you can make some improvements to make it better.
These tips can help you to change your follower growth on Instagram. It can significantly grow your Instagram followers or not depend on you. Just don't stop to put more effort into every content you create. The audiences can see it from the high-quality content you have made.
If you want to integrate an Instagram feed into your website using the Social Blend social media aggregator please
register
. Free plan available.
8 Jan 2021