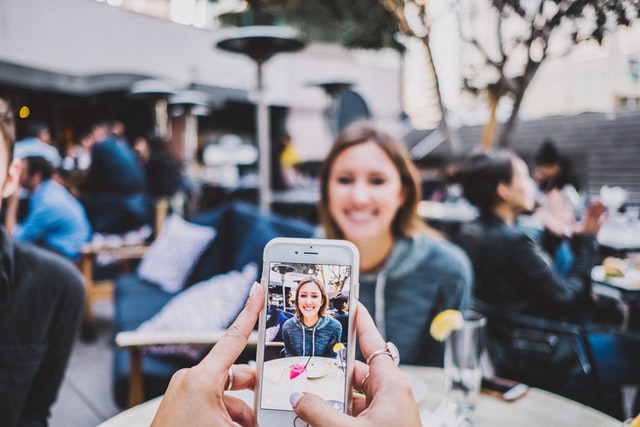 Social media is like a place where everybody goes in. Almost a third of the world population is actively using multiple social media. Such a potential marketplace, isn't it?
Within the growth of various social media platforms, maintaining one or two social media contents, and keeping up with everything that happens in them won't be a problem.
However, the brands that are running digital campaigns as their marketing strategy usually utilize so many social media. It is because they want to reach people as much as they can.
In that case, maintaining various social media content for business marketing will need a lot of effort and take a lot of time. It would be very exhausting unless you get some help to simplify that activity. The help that you need is a social media aggregator.
What is a social media aggregator?
A Social media aggregator is an online tool that alllows website owners and digital marketers to collate content from many social media sources, and unify them into a single feed.
This mechanism comes in the form of application-based and website-based tools. Using this tool is an easy and simple way to maintain all content from your multiple social media in just one platform.
So basically, this tool creates curated content from various sources of social media into one place and auto-organizes them to be easily viewed by the users.
Sounds really helpful, right?
Why a Social Media Aggregator?
The benefit you can get from using this tool is more than just aggregating your social media content. There is more about it. Here are the benefits of using a social media aggregator:
Save Time and Effort
It would take hours and would also need many efforts to maintain various contents from multiple social media, from searching what you need, collecting what you find, to organizing and processing the contents to be displayed or analyzed.
A single social media has various features to create content. It makes those activities of keeping up with the contents even more complex.
A social media aggregator can simplify the complexity fast and conveniently. You will no longer need to open each of every social media your business is using. Just one for all - one tool to do the jobs, and one platform to display all contents from many social media.
Social media aggregators are easy to use - with a straight forward user interface - and give you the ability to customize how you would like to obtain and present the feeds.
Using this kind of tool is simple and efficient. You will get more time and be able to give your efforts to other important things.
Collect Quality Content
As it becomes easier to obtain various social media content by using this tool, you can have more time to decide the best content to be displayed on your marketing platform.
One of the most powerful content for marketing is user-generated content. Reviews and testimonials from satisfied customers about your product or service will show the brand's authenticity and build people's trust.
Once people put their trust in your brand, they will not only become encouraged to buy what you sell but also share their experience of using your product and service. You will get free exposure.
Gain Customer Engagement
Customers tend to talk about products they plan to buy by addressing questions in social media and leave testimonials or reviews about the product they have bought in social media as well.
Another benefit of using a social media aggregator is its ability to collect all of those user-generated content. This will help the user in responding to the customer's feedback better.
Fast response to customer's feedback will increase engagement and build good relationships. The best way to earn customer's trust and loyalty is by building a good relationship with them.
Keep Competitive
The information about competitors is needed to keep your brand competitive. You can learn from their marketing strategies or approach, and compare them with your own.
Whether your competitor's marketing strategy works or not, you still can make it as a base to evaluate your own marketing plan.
The other competitive material you need as information is about what is happening or trending on social media related to your product or service, including your customer's complaints and suggestions.
Being aware of what they want and what they need will let you know what improvement you might need to work on your product.
Spread Brand's Awareness
Social media aggregator is an effective tool to create a captivating presentation. You will be able to choose diverse marketing content from multiple social media to be published for a variety of different channels.
Bring the best social media content about your brand for the marketing feed and publish it in many different marketing channels, like blogs, websites, online display of advertisements, email, etc.
By doing this, you will get the chance to make a showcase of your product or service, while enticing people to be well aware of your brand.
Reach Precise Audience
People nowadays usually get to know a brand not because they try to, but because they keep seeing the brand's feeds on their social media that are related to things they like.
Thanks to the social media algorithm which automatically prioritizes relevant content for the audience. The feeds' order depends on what the audiences search the most.
If your product and service become a certain audience's interest, your brand's post will likely be visible to your potential customer. In addition, the data you get from the aggregator will let you keep track of people's engagement on social media, making it easier to find out what the best platform to offer your product and services.
Increase in Sales
One point to start a business marketing strategy is knowing your brand's niche. A social media aggregator can help the users to gain data to analyze the niche.
This aggregator tool can also help the brand to leverage the hashtag campaigns. Knowing what most used hashtags that are related to your brand can increase the possibility of people finding your product or service.
After that, you can give great offerings, keep the product competitive, and provide good service for the customers. Those are great combinations to attract customers. People won't hesitate to buy products from such a trusted brand.
Those are the major benefits of using a social media aggregator. It is an incredible tool to help you reach your marketing goals. In fast-paced digital marketing, you will definitely need a fast-operating marketing tool.
If you would like to integrate a compelling social media feed onto your website to increase customer engagement please
register
for free.
12 Aug 2021