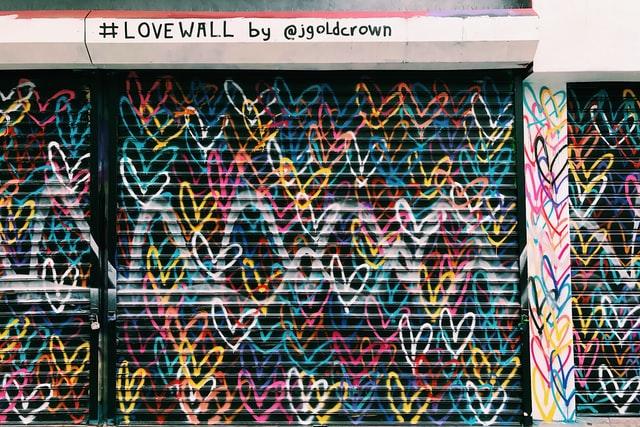 Tumblr gets a place in the top ten leading social media platforms worldwide based on the number of users. There are about 292.5 million active users on this social media platform (in September 2020).
This audience makes Tumblr a great channel for marketers to promote their business and to increase their brand awareness. If you have a plan to spread your business' wings via this social media platform, keep reading this marketers guide to Tumblr.
What is Tumblr?
Tumblr is a microblogging platform that was founded in 2007. This social media tool lets users publish short-blog posts. Tumblr gives its users free access to customize the pages.
Microblogging of Tumblr provides some features like what the regular blogging channels have, but it is simpler. At the same time, Tumblr also has other features like the other social media platforms.
The Essential Features in Tumblr
Blog

This is the main reason why people come to use Tumblr. It doesn't mean that only bloggers that are on this platform, but many users love Tumblr because of the Blog feature. They can share their writings and customize the look of their Blog.

Dashboard

This is a panel for the Blog's administrators or the user to manage their content, from the post, design, logo, and the descriptions.

Post

This is a feature where Tumblr's users easily utilize their accounts to express what they want to show. You can post text, photos, quotes, links, chats, audios, and videos.

Explore

Explore feature is what makes Tumblr like the other social media platforms. You can explore or find out what is happening on Tumblr, the trending content, or other interesting posts. You can also like and reblog the post, or follow the account whose content is interesting for you.

Message and Chat

You can freely send a message or live chat with the other users. This is another feature that makes Tumblr a great social media tool to communicate with others while optimizing the content.

Activity

Activity is a panel for users to monitor what is happening in their accounts. It is like a notification panel that shows if any other users interact with your post or follow your account.

Tumblr Users

In marketing, the target audience is one of the most important parts to be considered before starting any marketing campaign. More than 65% of Tumblr users are under the age of 35, and about 35% of Tumblr visitors have earnings of $50,000 annually.

If your products or services are not luxurious and are made for young adults, then there is no doubt that Tumblr is where you need to promote what your business has.
Why Tumblr?
This microblogging platform is great to grow your business, here are the reasons:
Visitors spend on average 4 minutes on Tumblr. It is more dwell time than what Facebook and Twitter receive.
Tumblr's users are 51% male and 49% female.
Tumblr is a place for communities.
For these reasons, you can generate leads for your business and gain brand awareness by optimizing the features provided in Tumblr and reach its users.
Marketing Strategy with Tumblr
Know Your Goals

Finding out your business goal in utilizing Tumblr as a marketing tool needs to be started with setting the goals. The first thing first is to make sure that Tumblr is suitable for your business.

Second, you need to know how to market your products and services through this social media platform. Third, consider how the content may be relevant and able to express your brand's identity and personality.

Create Effective Posts

As mentioned above, Tumblr is a great place to promote any product or service that is suitable for young adults or college students. You can start by finding these things out:

What kind of post that fits into them
What their interests are towards your brand's products and services
How to communicate and persuade them to use what your brand has
What offer that attracts them

These can help you to create relevant posts that can define the promotions and offers you make for this target audience. Don't forget to complete the detailed information and value about your brand.

Quality Content

Quality content is the posts that can make the audience get sufficient information so they may learn more about what your brand, product, service, and how all of them are relevant and valuable for the audiences.

Tumblr is used by many communities. Hence, you also need to consider any contribution to the communities that are relevant to your business. If some members are attracted to your contribution, they will likely follow your account to see the progress.

Another important point is the content itself, whether it is a text, photo, video, or else, you have to choose the best quality. People know how dedicated your brand from high-quality content you share.

Engaging Followers

The next step after gaining more followers is how to make them stay. There are 5 reasons why people keep following certain brands' account:

Entertaining content
Giveaways offers
Relatable industry
Communicative administrator
Their friends follow the account

Those things can help your brand to get trust from the audiences. It needs effort, but the result is worth it because building trust on social media is a matter of consistent-post and time.

However, don't post too many promotions, because more than 40% of social media users unfollow certain brand's account after seeing too many promotions on the dashboard, and the other 40% because of irrelevant content.

Sponsored Content

For business, optimizing the reach of the content on social media can't be separated from sponsors. Tumblr provides 3 types of sponsored content that let your brand reach more audiences, they are Sponsored Posts, Videos, and Day.

Sponsored Posts and Videos are advertisements but they come up like regular Tumblr posts. They can be seen on the user dashboard although the users don't follow the account.

Sponsored Day is like a campaign on Tumblr. This advertisement lets your brand to pin the logo and tagline at the top of all users' dashboard for a day or 24 hours.

Gaining exposure for your brand by maximizing the use of Tumblr can be challenging. This essential marketing guide can help you to reach your business goal.

25 Sep 2020