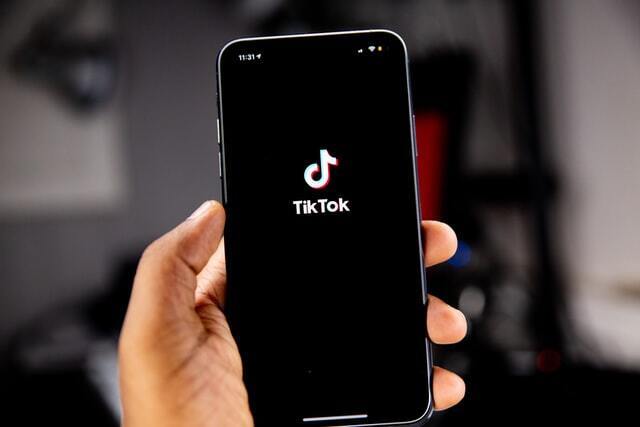 In 2021, TikTok had more than 1 billion users worldwide. It makes TikTok one of the most popular social media apps. Since its launching in 2017, the number of its users keeps growing rapidly.
This video-focused app was originally released only in China (known as Douyin) in September 2016 by ByteDance. Then, the app was launched as TikTok in the international market in September 2017 - available in more than 150 countries and 75 languages.
Its popularity makes TikTok a promising platform to build fame and earn money for everyone. Many companies, brands, celebrities, and influencers successfully gain their popularity through TikTok.
If you also want to be famous in TikTok, get many views, likes, and more followers, here is the guide to be TikTok famous in 2022.
10 Steps on How to be TikTok Famous in 2022
Choose Your Niche

Niche is an essential component to establishing a loyal audience. Once you have chosen your niche, stick to it. The solid niche can help to ensure that certain audiences will want to view your TikTok videos.

To find your niche, you can combine 2 or 3 things that really interest you - so you know a lot about them. Do your best to stick with the niche. Make videos related to that consistently. It is kind of building a recognizable brand for yourself.

Show Your Uniqueness

After finding out your niche, make unique videos that are related to the topic. You may find inspiration from other people's videos, yet don't post exactly what they are posting.

Think of how you can bring something new to your niche. Choose to make funny, entertaining, and relatable videos that make people willing to share with their friends.

However, don't forget to stay genuine and bring your character or personality into the video. It will make your TikTok videos one of a kind.

Add Tags to Your Videos

The next step after getting your video ready is adding tags to it. Using trending tags will make your videos get more exposure. Tags help people easily find the videos they want to watch.

The more people easily find your videos, the more views you will get. You can create your own tags and make them a niche. You can also create videos based on trending tags to easily match the content with the tags.

Make Yourself Attractive

Another way to make you famous in TikTok is by making yourself look attractive. Attractive people tend to get more attention, views, likes, and even followers.

You can find many TikTok users that are so popular only because they look attractive. Most of their videos are even only showing their faces or bodies, yet they get a lot of views.

Join Trending TikTok Challenges

One of the simplest ways to get famous on TikTok is to take part in TikTok challenges. When many people join a TikTok challenge, more people are willing to try it as well. It also means more people watch the challenge videos.

If you can't find a suitable challenge for your personality - or maybe you just don't want to do it - you still can take part in the trends by adding trending music, effects, and hashtags to your videos.

Collaborate with Famous TikTok Users

The other simple way to get famous on TikTok is by collaborating with famous TikTok users. Such collaboration will bring mutual benefits for everyone. Both of them will gain higher popularity.

Try to find the users that have the same niche as you do. Build a network with them by liking their TikTok videos, leaving positive comments, or sending supportive messages.

You can also respond to other users' videos using TikTok's tools, such as Duet, Stitch, and video reply to a clip.

Use The 'For You' Page

'For You' page is TikTok's homepage and main feed. This page is personalized just for you and allows you to discover videos and users that suit your taste.

If you actively and regularly post quality videos, the chances for your content to be shown to the page will be higher. It is like a free advertisement for yourself.

Share Your TikTok videos on Other Social Media Channels

Although TikTok has over 1 billion users, it doesn't mean everyone can easily find you. Some people may check other social media accounts more often than they check TikTok. Hence, you have to share your TikTok videos on other platforms.

By doing so, you can reach more people and get higher popularity. People can also easily view your videos and follow you if they find your content relatable to what they need.

Engage With Your Followers

Just like any other social media channel, engaging with your followers is a crucial step to making yourself famous in TikTok. Doing it regularly will be able to increase engagement.

The engagement can be done by giving likes, responding to the comments they leave, sharing their videos, and even saving and making the videos your favorites.

Actively Post Your Short Videos

Last but not least - you have to stay active in your TikTok. Keep posting high-quality videos regularly. Many famous TikTok users post 4 to 6 videos (or even more) a day. However, if you are a newbie, you can post 1 to 3 videos a day.

What makes TikTok special is that there is no limit on how many times you can post videos on a daily basis. It means that you can post videos often.

The more active you engage audiences with your high-quality videos, the more TikTok users view, like your content, and follow your account.
Those are 10 Steps on How to be TikTok Famous in 2022 you can apply. Although TikTok has been released for more than 4 years, it is never too late to start your goal of being famous in TikTok.
It may be challenging, but just do your best to create high-quality content for your targeted audience. The other important points are consistency and audience engagement.
30 Sep 2022