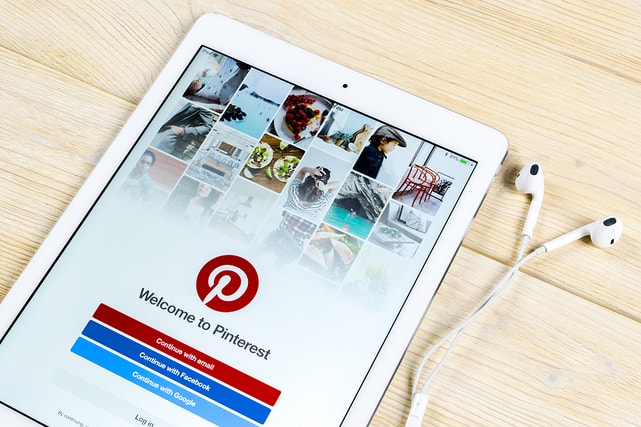 Digital marketing can't be separated from the use of social media platforms. It requires great content to get audience attention and engagement. One of the great platforms to be considered is Pinterest.
Pinterest is not only a social media platform but also an online pinboard to save ideas in the form of images or videos. It was founded in December 2009. It has over 400 million active users worldwide and 90% of them are from the United States.
Many people go to Pinterest when they need ideas about fashion, decoration, recipe, DIY, and even products. Pinterest offers great visuals of those materials, making it the most used platform for image searching. This can be a potent marketing tool for your business.
Benefits of Using Pinterest for Business
Strong Engagement

Pinterest has strong audience engagement when it comes to any topic that needs images or videos to visualize its value, like fashion and decoration.

There is no doubt why this social media platform gets a high position in digital marketing and e-commerce. Besides it provides various ideas to inspire marketer's creativity, it also offers a promising chance for their business content to be seen by potential customers.

High Page Visit

When your business channels pin the marketing content to the pinboard, you will get pins that link to the content source. This can drive potential customers to visit your business pages.

The more attractive your marketing can be, the more chance your audiences click the link to see more about your product and service. This can automatically increase your page view and page visit.

Easy Product Discovery

More than 75% of pinners (Pinterest users) can discover brands or products related to the ideas they are searching for. It means using Pinterest makes your product and service get high visibility on the audiences.

Such exposure will let you reach more potential customers to notice your brand's product and service. Maybe your brand is not the only suggestion that is shown on Pinterest, but at least, the audiences know about your brand.

Affect Purchasing Decision

After seeing the pins about a certain brand's product or service, more than 80% of active pinners are affected to purchase the products. The visuals they get from the pinboard inspire them, including their purchasing decisions.

Once they feel that what the brand has is what they need to actualize their ideas, they won't hesitate to buy it immediately.

Brand Exhibition Media

Pinterest lets you create up to 200,000 pins and 2,000 pinboards for free. It means you have great access to exhibit your brand's products and services.

Besides, you can share the content from various social media channels to Pinterest and link the pins back to your business channels.
How to Use Pinterest for Business
Optimize The Image

Images dominate 99% of Pinterest content. You need to use a high-quality image to get the audience's attention to your products.

You can put the brand's logo to acknowledge it to the audiences, but make sure to use a suitable size of it. The point is showing what your brand sells, not the logo.

Create Relevant Board

Creating relevant pinboards is able to enhance your brand's authority. It will make your business look professional.

For example, if you have a cosmetic business, you can make a pinboard that contains images of women before and after wearing makeup, or it can also be contained with tutorial videos of makeup applications.

Make Interactive Pins

To have interactive pins, you can use Pinterest's features like Rich Pins and Place Pins. Rich Pins is for putting more details about your product. You can make the most of it by choosing specific keywords that match what people mostly use to search the product. It can increase your pins' SEO in Google.

Place Pins is for showing your business place on the map so that your customers can directly reach your business on the spot.

Another important thing to make your pins interactive is by giving feedback to the audiences' comments or questions regarding your brand. It can build a good relationship with them.

Join Group Board

Joining group boards is a simple way to interact with other pinners. But for business, it is a great potency for the brand to reach the target audience faster.

Your brand will be able to gain high exposure since your content can be acknowledged by wider groups of audiences.

Embed Your Pins

Pinterest has a feature of Pin It that needs to be installed so that any of your business channels like websites or other social media platforms can be embedded with your business pins. You can also activate a Follow Me On Pinterest button on the social media channels.

By doing those steps, the audiences can easily find the brand's product and service on Pinterest. When the audiences love your pins, they tend to click on the pins to learn more about it and also follow your business account.

Run Contest

Pin-to-Win is a contest that utilizes Pinterest and it is usually run by the brand. This strategy can drive huge traffic to business channels.

When audiences create pins related to the brand for the contest, the pins will be spread throughout Pinterest or other platforms rapidly. It can grow the audiences and reach more potential customers.

Use Pinterest Analytics

It is crucial for your business to understand how their time spent on social media channels generate results. You can measure your Pinterest marketing by accessing Pinterest Analytics.

It is an effective way to find out whether your marketing strategy is successful or not. You can also use the data as a consideration to decide the next marketing strategy.
After finding out the advantages of using Pinterest as a marketing tool, are you interested in giving it a shot?
If yes, you can start to create a free Pinterest Business account and then apply all of the tips mentioned above to get a great result for your business.
Social Blend allows you to embed your Pinterest pins and other social media posts into a beautiful feed to embed on your website.
Register
and get started.
15 Sep 2020