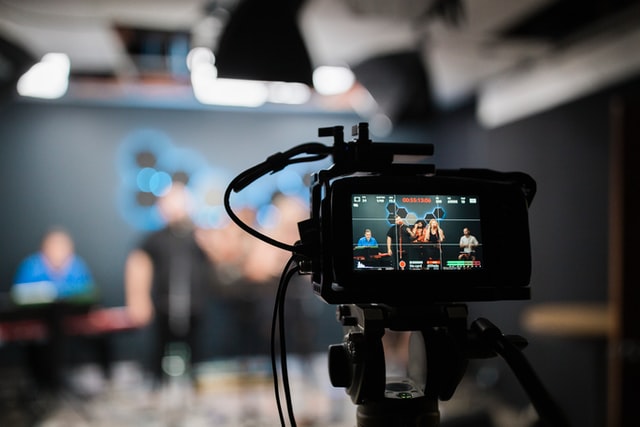 When it comes to online marketing, audience engagement is one of the most important parts. People tend to be interested in video content since it can engage the user more than written content. Well made video content can make the audience stay longer to watch the entire message rather than other forms of static content.
When planning to use video as a marketing tool, there are 2 main online video-sharing platforms to consider - YouTube and Vimeo.
YouTube was launched in February 2005. It is by far the biggest video hosting service. While Vimeo was launched earlier in November 2004. Although it is smaller than YouTube, yet it is well-known for offering high-quality videos.
So YouTube vs Vimeo, which one is the best for your business? Let's explore them!
YouTube vs Vimeo - Which is Best for Business?
Engagement
YouTube has 2 billion users worldwide. Over 5 billion videos are watched every day. Besides, there are more than 300 hours of videos uploaded every minute on this platform. The number shows high visibility on the audiences. This all equates to YouTube having extremely high engagement.
Vimeo has 240 million users worldwide, much more niche. Vimeo also has a limitation on uploading the videos, whether it is the kind or the size of the videos. This lets your business videos have better quality and attract more segmented audiences.
Competition
There is no doubt that a great number of YouTube users indicate a higher competition on the site to get the audience's attention. Not only that, there are many low-quality videos since it is free to upload any video on YouTube. It means you need to compete with billion videos from billion users regardless of the quality.
Since anyone can access and give feedback on YouTube videos, there are also many inappropriate comments. It may affect how the audiences judge your video. But you can disable the comment section to avoid the annoyance.
The other disadvantage of YouTube is many suggested videos are similar to your marketing video, and it leads to your competitors' channels.
Unlike YouTube, Vimeo users are mostly creative and have a sense of community. It makes them more professional and supportive of each other. This lets Vimeo build a great environment for your marketing.
People who use Vimeo know well what and why they use this site for. They value quality over quantity. This makes Vimeo less competitive and more constructive for the business.
Pricing
The regular account on YouTube is free with no limitation on certain things. You can view or upload videos as many as you want. YouTube also offers a business account that has no ads on it.
The basic account on Vimeo is free and has no ads, but with limited features, such as maximum data uploading is 500 MB per week with 5 GB of total storage. If you want to get more features, you can upgrade to one of the paid Vimeo paid plans.
| | Plus | Pro | Business | Premium |
| --- | --- | --- | --- | --- |
| USD | $7 | $20 | $50 | $75 |
| AUD | $9 | $24 | $55 | $95 |
| EUR | €6 | €16 | €40 | €70 |
| GBP | £6 | £16 | £40 | £70 |
Monthly cost billed annually
SEO
Google is by far the dominant search engine globally, and Google bought YouTube in November 2006. It is therefore no surprise that YouTube content get prioritized when it comes to SEO by Google.
Vimeo video is certainly possible to get a high rank in Google's search results, but unfortunately is unlikely to be able to achieve the same results that YouTube videos can achieve.
Google will frequently place video results after a featured snippet (sometimes) and the top 2 search results and in nearly all instances these will be YouTube videos.
Advertisements
Free service always brings advertisements along. This is also how YouTube makes money. Whenever you start to watch a video on YouTube, you may be forced to watch 2 or 3 advertisements before getting skip-option. You will also get other sudden ads pop up in the middle of the video playing. No matter how attractive the ads are, they are still annoying and interruptive.
Vimeo makes money from their paid- subscription services. So, there will be no annoying ads. This is a great feature to build audience engagement during video playing.
Monetization
YouTube will share ad revenue with a channel owner if the channel has at least 1,000 subscribers and 4,000 hours of watch time. Then you have to set your channel to be monetized via Google AdSense. This is called the YouTube Partner Program.
The payment is from the number of impressions your videos get. The more impressive the videos, the more money you get from the ads on your videos. The minimum balance to cash is $100.
Another advantage of YouTube is the video can be easily embedded on many social media channels without any plug-in.
Vimeo has different ways to make money. Firstly, you need to subscribe your channel to Vimeo Plus or Pro. Then, you can activate the feature of Tip Jar. This feature lets your fans donate money to your account.
Another feature is the Vimeo VOD (Video on Demand). This option will let your fans pay to view your videos.
Storage
Whether it is a regular or business account, YouTube does not limit the number of videos that can be uploaded. You can upload up to 15 minutes long per video. The maximum storage is 128 GB or 12 hours in duration.
For Vimeo, if you have a basic account, you can upload up to 10 videos per day with a storage limit of 500 MB per week. However, if you subscribe to Vimeo paid-package, you can get more than that. For example, with Vimeo Plus, you can get 5GB of storage per week, or with Vimeo PRO, you will get 20GB per week of storage.
Privacy
YouTube has three options regarding who can see the videos, they are public, unlisted, and private. The unlisted option means the audiences with the link can view the video, and the private option means the audience you invite to join can view the video.
Different from that, Vimeo has a password feature to protect your videos. It is great to limit certain audiences who can view the videos.
Analytics
YouTube has great and free analytics. It shows revenue, watch time, and interaction reports. Besides it is easy to access, the key metrics let you get in-depth data of your videos.
Vimeo also has a great analytics feature. If you are using free basic Vimeo, you can access limited data. So, if you want to get in-depth data of your videos, your account needs to subscribe to paid Vimeo. The higher the level of subscription you choose, the more access you can have.
So which is best for your business?
After comparing those two online video hosting sites, what will suit your business depends on what your business wants to accomplish with your videos. Both of them have advantages and disadvantages. Make sure your choice meets your business' needs.
10 Nov 2020