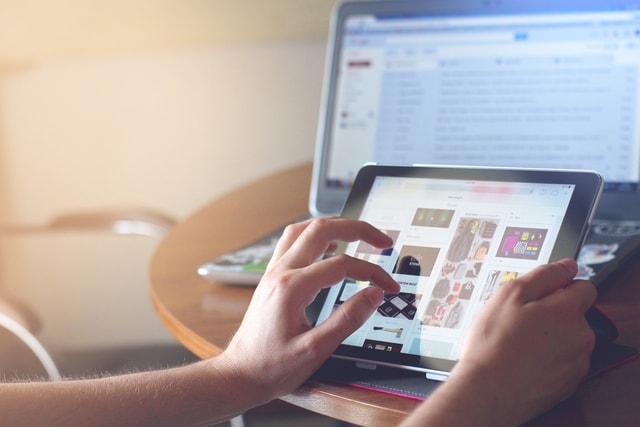 Regular update of content in social media channels is crucial for marketing purposes. It has a huge impact on engaging the audiences with the brand.
Every content will bring the audiences closer to the brand. The closer they feel about a brand, the more they will trust the brand. When people trust a brand, they won't think twice to use its products or services.
The problem is that not every content can persuade audiences. Posting regular content made by the brand's marketers seems artificial and inauthentic. No matter how tempting it is, people won't buy it the whole-sale. A brand needs something stronger and more trustworthy - user-generated content.
What is User-Generated Content?
User-generated content is the content created by the users or audiences of social media channels. The content can be in the form of videos, photos, text, comments, and reviews.
The users create and publish posts related to the brand. This kind of content lets the brand's products or services get more exposure to the audiences. Sharing user-generated content to the brand's social media channels can boost the brand's credibility.
The function of user-generated content is like a practical communication tool between a brand and its customers. It is very essential to use this content in every social media channel that a brand has.
Why User-Generated Content?
Communicative

Communication is a foundation for building and maintaining a good relationship. A great way for a brand to communicate with its audience through social media channels is by using user-generated content.

User-generated content or UGC contains reviews about products and services. This makes the company able to gain information about what the customers need. The brand itself will be able to give feedback on the UGC.

The given feedback is able to stimulate the users to build content that is preferred or needed by the brands and also build authentic communication between the brand and the users.

Another plus point is people with the same interest in a brand's product or service will naturally have a sense of community. This will drive them to make a group on social media platforms. It even gives more benefits to the brand's exposure.

Trusted

People don't trust anything the marketers say in their content. What people know is the marketers only do anything to increase sales. That is why a brand needs something more on the customer's side - UGC.

Because UGC is created by the customers themselves, the content is considered authentic and has no marketing tendency by the audiences. Most people consider UGC as a recommendation from those they trust.

UGC also works as social proof. Gathering this content and showcase it on a brand's social media channels will show how the brand is socially acknowledged by the public.

Effective

Since UGC holds power to assure people that the brand is trusted, it affects brand awareness. This content can reach a wide range of audiences and engage them so that the brand will gain more exposure.

It will go along with the increase in conversion because trusted marketing content can drive audiences' purchasing decisions.

This marketing strategy is also effective in pressing the promotional cost. It is inexpensive since the brands get UGC naturally - or maybe giving a little reward in exchange - but it is inexpensive.
How to Use User-Generated Content?
After gathering UGC from various social media channels, then you only have to start working on your brand's UGC campaign.
You can follow these 7 efficacious steps to use user-generated content in social media.
Decide What Needs to be Shared

You need to be sure where you are heading before having your first step. Choose what goals your brand wants to reach by running UGC campaigns.

You can decide to display all the posts, but make sure it is high-quality content. Audiences tend to be impressed by the authenticity of the content rather than the number of posts. Sharing great user-generated content brings a huge impact to spark the brand's visibility.

Make a Showcase

Choosing the right UGC and supporting it by building a great showcase can highlight the content that your brand mostly wants to show.

Well-embedded UGC on social media channels will show how much your brand appreciates the customers. It can increase brand awareness and brand loyalty.

Brand awareness is about making people notice the brand, while brand loyalty is about showing that the brand has loyal customers so that people can trust the brand.

Showing loyal customers reordering the products or services has a bigger chance to influence potential customers to immediately do a purchase. So, make sure you show this kind of content.

Plan The Content

Since regularly posting content on social media is very important to build people's engagement, you need a plan of what kind of content your brand is going to publish.

You should keep the UGC fresh. It may be tempting to publish all reviews or comments from satisfied customers at once, but you need to plan when and on which social media platforms the content is going to be posted.

Publish enough UGC in a certain period of time, so you will always have relevant content to share when you need to update your brand's social media posts.

Request Permission

User-generated content is created by the audience or users of social media. Using it for your brand's purpose means resharing other people's content. That kind of activity always needs to ask permission from the content owner.

Ignoring this step will only bring problems to the brand's marketing. The brand will lose the audience's trust instantly. It takes time to build, but only a blink of eyes to lose it.

When you request the content owner's permission, it shows that your brand appreciates their content and definitely makes them trust your brand even more.

Don't forget to provide proper credit to recognize the work of content creators. This is also an easy way to let people verify that the content is indeed created by real customers.

Offer Reward

Offering something in return for the content your brand uses as a marketing post doesn't have to be something expensive. It can be a free product, tester of a new product or a discount voucher for purchasing the product.

By doing so, you will excite the content creator and make them voluntarily create another UGC for your brand.

However, if your company has a limited budget, you don't need to do this step, because most of the UGC creators only concern about getting more visibility on social media. Proper credit for their content is enough for them.

Learn from The Content

UGC is not only great for promotional purposes but also for the customer's research. Whether the content is positive or negative, you can always learn from it.

Analyzing UGC can help your brand to improve the marketing efforts, from the product or service quality to the marketing strategy.

Display UGC

Publish the UGC you have organized to every social media channel your brand uses. You can also maximize the use of social media platforms' features. It will increase your brand's visibility.

Having UGC shown in social media channels will encourage more social media users to participate in your UGC campaigns. It means you don't need to worry about UGC stocks for the brand's next posts.
User-generated content can constantly provide authentic and engaging content to build customer's trust. Using this UGC is one of the best ways for a brand to keep in touch with the audience. If you want to be the first brand that the customers have in mind when they need a product or service, start to use user-generated content in social media.
5 Sep 2020