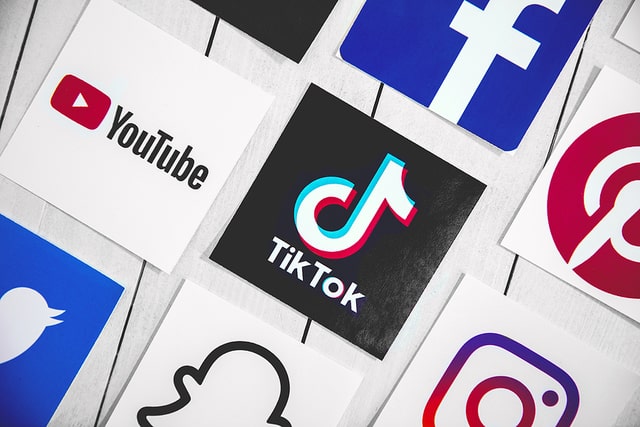 The point of using social media is to socialize to the audience better. Creating viral content will make it easier to reach them. Maybe some of you just want to keep updated on what is happening in a fun way, but everyone will definitely be excited if their content gets high popularity.
Which one will excite you more - when checking the public reaction of what you have posted? Getting 10 likes or 1,000 likes? I know, right?
However, being viral is not only about getting numerous likes, but also gaining a lot of viewers, being shared multiple times, and being discussed by many audiences.
When it comes to social media marketing, the more brand awareness marketers can reach, the more they will get potential customers.
The most effective way to make it happen is by creating marketing content that can go viral on social media. It can be very challenging, but you can follow this guide.
How to Create Viral Social Media Content
Know Your Audience

To reach a marketing goal, you have to know the target audience. Find out what people talk about your product or service and who they are.

The more you understand the audience, the more suitable content can be created to reach them.

The audience's character can affect how they react to your social media content. If what you publish matches their character, they will find it relatable. It can increase the possibility of your content being shared.

Use Suitable Social Media

There are various social media platforms. Choose what best suits your brand's marketing content, because the use of certain social media platforms will affect how far your content reaches the audience.

You can use social media aggregators to help you get the data about people's engagement relating to your product in multiple social media.

It is like choosing which store you should sell your products in. If it is a place where your potential customers mostly visit, it will raise the chance of your products being purchased.

Collaborate with Celebrities or Influencers

Collaborate with celebrities or influencers to promote your content. Of course it will cost you more money, but the result will be worth the expense.

Popular people have the power to influence their followers easier. Their followers or fans love them and anything they use, including paid-promoted products, because they believe that their idols always use the best products.

Celebrities or influencers have their own way of paid-promoting, it can be hilarious, cute, serious, and many more. This will also make the audience see your brand's character by who you choose to collaborate with. So, collaborate with those whose characters match your brand's profile.

Create High-Quality Content

Investing in social media content to reach a wide range of marketing, you will need high-quality content.

Many times we see low-quality content on social media, but it is able to go viral. Mostly because they are provocative, controversial, embarrassing, or inappropriate. I believe that they are not the impressions you want to get about your brand.

Here are 7 most effective qualities to create viral social media content:

Great Visual

Visuals give a huge impact on increasing audience engagement. They will stop to enjoy something that is eye-catching or even spend more time on it. It can be wonderful scenery, beautiful models, cute pets, lovely kids, and many more.

You can also play with the color and design to support the visual of your marketing content. If it is captivating, people won't mind to share or repost your content. It means free promotion for you.

Have an Emotional Connection

A content that can evoke emotions tends to increase people's engagement. This kind of content correlates with feelings and makes it personal to the audience.

You can create content that reflects people's daily life. It is more likely able to arouse their personal feelings. What touches the feeling will stay longer in people's hearts and minds.

Inspirational

Inspirational content usually comes in the form of advice videos or picture quotes. This kind of content moves people to build a positive attitude. People won't hesitate to share a positive vibe with others.

Factual

Interesting facts about products or services can stimulate people to appreciate your brand even more. For example, your products use organic ingredients, recycled materials, environment-friendly components, and many more.

Useful

Boost your content by showing how your products or services are undeniably useful. If you have many competitors, you need to deliver the message in a unique way to get more attention.

Funny

Humorous and funny content can entertain people instantly and irresistibly shareable. Funny videos or pictures are the content that everyone can enjoy.

Interactive

Interactive content examples are like quizzes and Q&A sessions. Social media platforms offer various features that let users have interactive sessions with their followers.

This way, the audience will feel welcomed and included. When they become a part of a post, they undoubtedly will share it on their social media.

Genuine

Making content is not only about creativity, but also about originality. What is genuine will stay longer in people's mind, because it can show the real characters.

Many times, some people remake someone's viral post. The same content with their own version. It can be viral, but it won't hit as much as the original one. When time goes by, people tend to remember the original post only.

Run Hashtag Campaigns

Social media platforms like Twitter and Instagram are using the hashtag as a part of their algorithm. Using them will be very effective to boost your brand's hashtag campaigns.

Social media content that uses hashtags will get more exposure. It is like a filter. So, when the audiences are looking for some information related to your product or service, your brand will be easier to be found than if you don't use hashtags.

Make sure you use great and suitable hashtags for your brand's marketing. Great hashtags will bring your content seen by more audiences.

There is no guaranteed way to make content viral, but applying these supporting ways will let you earn more engagement by encouraging the audience to repost, share, and mention anyone. So, make sure your content is shareable and can be viewed publicly.
Grow your social media audience, website dwell time and brand awareness by integrating a Social Media Aggregator into your website.
Register
today and create a free embeddable feed.
12 Aug 2020