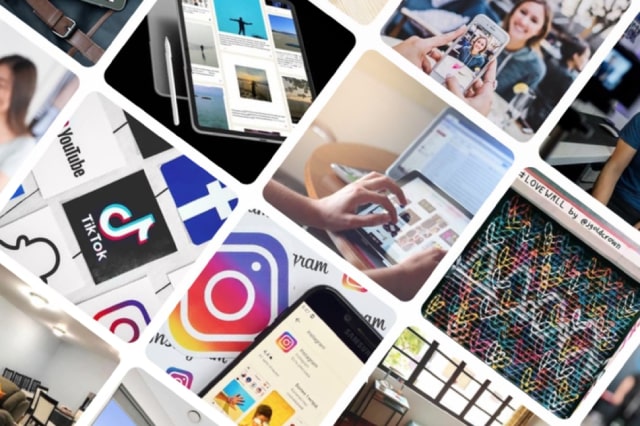 Instagram has become one of the most popular social media due to its remarkable visuals, supported with its various features making it even better because the users will be easier to provide great content for their followers.
Almost no one can resist the temptation to keep scrolling for more and more content on Instagram. This is one of the reasons why Instagram feeds will be very beneficial to be embedded on your website, especially if it is a website for business or e-commerce.
There are various benefits of utilizing Instagram feeds for websites. Let's find out more about it!
8 Benefits of an Instagram Feed on Your Website
Gain Higher Exposure

Providing quality content on Instagram can help your brand to get exposure because people nowadays tend to be attracted to something that has great visuals. By integrating Instagram feed to the website, you will be able to increase your brand awareness and reach larger audiences.

You can get audiences not only from the website but also Instagram. The more social media channels you use, the more segmented audiences you can reach. The higher the reach of your content can affect how the audiences notice your brand as well as the products and services. This kind of exposure can give your brand higher visibility.

Increase Audience Engagement

A great visual of Instagram feed can attract the audiences to spend more time on site. They don't have to leave the website and visit Instagram to dwell more on your products and services.

This can also increase the audience's engagement. They can reach you and do interactions on the website and Instagram as well, like asking for further information or leaving comments.

The other plus point is when you put related posts from your customers about your products and services on the website, it will encourage them to create such content from their Instagram account. The audiences will be excited if their feeds are displayed on the website of their favorite brand.

Grow The Number of Audiences

The people who have Instagram accounts tend to follow their favorite brands' accounts. It is due to their interest to keep updating about what the brand offers, like new products, giveaways, on sale products, and many more.

The more visitors to your website who find that your brand's products and services are interesting, the higher the possibility for them to share your content to their other social media channels, and to be your Instagram followers.

Build Social Proof

The feeds from Instagram that relate to comments and reviews from the audiences about your products or services are some of the best forms of User Generated Content (UGC). This kind of content can help your brand build social proof.

If you embed UGC on your business website, your brand value will increase. The audiences will be able to see how professional your brand manages the business while keeping the customers satisfied.

Direct Instagram Traffic on The Website

Since the audiences can get what they need related to the details about the products or services when visiting the official website, they won't hesitate to directly access your website when they want to make a purchase or just dwell more about what they want.

When your potential customers find your brand on Instagram, they are more likely to go to the page address you have provided on the biodata of your Instagram account. It directs the traffic from your Instagram account to your website. This helps you to increase your social media reach.

It is a reciprocal thing for both your Instagram account and business website, your websites will get noticed by Instagram users so that you can get more visitors, and your Instagram account will get more interactions - more likes, more comments, or even more followers.

Enhance Visual Attraction

People who come to visit certain websites usually find what they are looking for by using the search engine, they type the keywords, then they will get multiple websites recommendation. This means it is very essential to build an attractive website to make a great first impression so that the visitors are willing to spend more time on the site.

A website usually consists of articles with some pictures on it, this usual interface can be boring for those who prefer photo or video content. However, adding Instagram feeds on the website can enhance its visual attraction or vibrancy.

Besides, it can also be a wonderful content hub for your brand to showcase what your business has. It would be even better if you set a real-time display of Instagram feeds to your website.

Increase Conversion

Creating a content hub by embedding Instagram feeds on your website can increase conversion and sales. Potential customers will get inspired by the visual of the product and also the review about it because that kind of content can help them to make a purchasing decision.

A social proof content like UGC is able to drive sales and turn your potential customers into loyal ones. Nothing beats the power of UGC in making the customers trust the brand so that they won't hesitate to use the products and services.

Free Advertising

Using Instagram feeds for your website can help you to save money for the advertisement on the website. You only need to gather certain content from Instagram that is suitable for your brand's advertisement.

You don't have to spend extra money for increasing the audiences' attention towards your website since you have great photos and valuable customer reviews of your products or services from your Instagram account.

Embedding Instagram feeds on the website can increase the audiences' experience when visiting your business website, not only from the great interface but also from the easiness of access for the audiences to get more details about what your brand has or to reach out to you.
After knowing all of those benefits of an Instagram feed on the website, are you interested in applying it on your own business website? If yes, then what are you waiting for?
If you want to integrate an Instagram feed into your website using the Social Blend social media aggregator please
register
.
24 Jul 2021