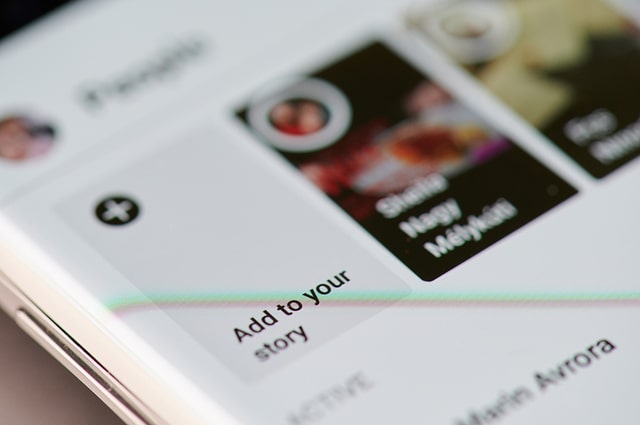 Facebook has become a leading social media platform. More than 60% of internet users or about 1,7 billion people worldwide visit Facebook on a daily basis. This huge number can make it a great channel to make a brand stand out.
What makes it even better is that Facebook launched a feature in September 2016 - Facebook Stories. This feature lets you share photos or videos for 24 hours and be displayed at the top of the News Feed or Timeline page.
The Benefits of Using Facebook Stories for Business
Free

Almost everyone loves free things, not to mention a medium to advertise a business. Facebook provides multiple tools the users need to blend socially, and it's all just for free. If your business is a startup, this feature can be the right place for you to start the advertisement.

Easy

The access to reach your advertisement through Facebook Stories is just one tap away. You can post your brand's content to it from any gadget you have. It can be by using the Facebook app, Facebook Lite, and also Facebook Messenger app. You can use regular browsers to visit Facebook's page, but they only support creating photo and text posts.

Personal

You can share the content for your Facebook Stories from the file you have provided before, or directly create a photo or video with the app. You can add tools to make your story more personal, like filters, stickers, and many more.

Engaging

This feature can be the best tool for your brand to grow audience engagement and build brand awareness. Your audiences may miss a post you have published, yet they still can notice your posted stories since it appears at the top of the News Feed page.

Accessible

Facebook users only have to tap a friends' circle button at the top of the News Feed page to view stories. While viewing stories, they can also give responses to the stories by a direct message. It gives the audience free access to reach your business.
How to Use Facebook Stories for Business
Know How It Works

To get started, you can install Facebook apps on your mobile devices because it offers more options and tools than the desktop version. Then, make sure that you are the administrator of the Facebook account you are going to use.

If you are ready with your business' content, you can tap the "Create Story" - a circle button at the top-left corner. There will be multiple options of content form, including the Facebook camera.

Both photo and video can use various tools like filters, stickers, frames, texts, drawings, mentions, GIFs, and links to enhance the content's performance. Once you have finished touching the content up, you can share it as a post to your story.

Every story will be displayed for 24 hours. However, you still can keep it in your Stories archive in case you want to review or repost it later.

Create The Content

Since there are various options in creating stories on Facebook, you can start to plan the concept of your advertisement, what kind of content you want to publish, how it suits your brand's values, and how it engages the audiences. You can mix photos, videos, and texts for the stories.

When selecting a video post, you can choose Boomerang or Live video. Boomerang can be used to make a more fun video so that the audiences will not get bored of the same video form.

You can also choose Live video. It is a chance for you to broadcast your products or services where your audiences can tune into, like a Q&A session.

Another plus point of Facebook Stories is you can add a custom link so that your audiences will be able to select "See More" and open certain pages you want them to visit. You can also add other "Call to Action" buttons like "Buy Now", "Shop Now", "Get Directions" or "Learn More".

Mind How It Fits

More than 95% of active Facebook users access their accounts via mobile devices, like smartphones and tablets. It means that you need to mind how your stories fit their mobile device' screens.

Ratio

The aspect ratios of photo or video you can use are 9:16, 4:5, and 1.91:1.

Duration

The duration of content you want to post cannot be more than 25 seconds.

File Size

The maximum size of a photo that can be uploaded is 30 MB, and 4 GB for video.

File Format

You can use .jpg and .png files for photos. For videos, you can use .mp4 and .mov files.

Crosspost The Stories

With the rapid growth of social media channels, it will be essential to leverage the content you have created to other social media platforms your brand uses. Many social media platforms provide "Linked Account".

All you need to do is just open "Profile Setting" and choose "Linked Accounts". Once your Facebook account is linked to other social media platforms you have chosen, you will be able to share your Facebook stories with them.

The simpler option is just clicking the "Share" option. Then choose which channel you want the stories displayed on.

This crossposting will let your brand reach a wider range of audiences, and also keep them engaged with every update you have created on your social media channels.

Track The Insights

Not only to monitor the performance of your marketing content but tracking the insights is also beneficial to find the clues of what your audiences like.

You can check it directly by choosing the active stories and tap the eye icon at the bottom-left corner. You may see the list of audiences who viewed the stories.

You can also see the stats by turning on the Facebook Stories Insights. But, you have to visit your Facebook page on the desktop first. Then, click the "Insights" at the top of the page. Choose "Stories" and click "Turn On".

The Insights show various stats like the number of audiences who viewed the stories, skipped the next stories of yours or other accounts, tapped to go back to a previous story, and left the stories.
Those are how to use Facebook Stories for business. Now, it is time for you to take the step to promote your products and services. Just tap into Facebook Stories and get a great marketing resource for your business.
Register
today on Social Blend and engage your website visitors with your Facebook stories.
18 Oct 2021