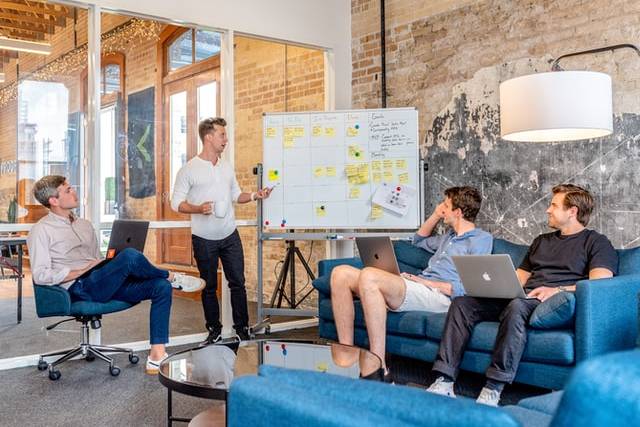 Thought leadership has been a popular term in social media marketing. Many professionals use thought leadership content on their social media channels to make their brands stand out.
But, what is thought leadership on social media exactly? This is the simplest way to explain it: Thought leadership is a way to provide content on social media that shows expertise in a certain niche.
Thought leadership content prioritizes giving value to the audiences and helping them learn. By doing so, your audiences will look for you when they need pro tips or answers.
Providing such content can be very tough. However, these are 11 tips on how to build thought leadership on social media. Let's check them out!
11 Tips on How to Build Thought Leadership on Social Media
Understanding The Value

Creating thought leadership content requires you to understand your brand's value well. It is not only about what you can do, but also about why you do that and why people need that.

When you know the value, you can identify what marketing strategies you can use to differentiate your content from your competitors and what message you want to deliver to your audiences.

Choosing Right Social Media Networks

Building thought leadership on social media takes time and a lot of work. Therefore, you should choose to do it on certain social media networks that are suitable for your long-term use.

Select social media platforms that suit your niche and your target audience. For example, your target audiences are teenagers. Most of them prefer using Instagram and TikTok, so you can optimize your content on those platforms.

Optimizing Social Media Profiles

The next thing you should pay attention to is your social media profile. It is the first thing that your audiences look for when they want to know more about you.

What you put on your social media profile should represent what you do, your expertise, your values, and what the audiences can expect from you.

Use a high-quality profile picture, professional username, headline, and bio to show your expertise and credibility. With an optimized social media profile, your potential customers will be able to identify you as a thought leader.

Providing Quality Content

Thought leadership content is more than just promoting a brand or a product. It is more like giving value and insight to the audience. This kind of content can promote credibility and trust.

When your audiences begin to recognize the content you share, they will find you as the first place to get tips or answers related to your niche. It will be a great opportunity to make an impact in your professional field.

You can provide inspirational and insightful content that is beneficial for the audiences, such as tips, opinions about recent issues, etc.

Providing Original Research

There is a lot of information available on social media. When it comes to finding professional content, the audiences tend to respond to specific content that comes with data and facts.

The data and the facts can be from original research and surveys you do yourself. It will show your authority in the field. It also indicates how seriously you take your business and commit to improvement.

However, if you don't have your own data, you can use data from other sources that are related to your field. But don't forget to put credit on it.

Using a Soft Sales Approach

Creating thought leadership content doesn't mean you can't promote your brand and the products or services you provide. Of course, you can do it, but you need to use a soft sales approach.

If you choose to use an aggressive sales approach, it may lead to your audience's skepticism. It will destroy the credibility of the content you have made.

It is essential to show that your focus is on providing information in the first place, then followed by sales.

Understanding The Audience

There are many types of audiences on your social media. You need to pay attention to your target audience, such as what they expect from you, what topic they prefer, and what kind of content they are attracted to.

Do some research to gain that information. By doing so, you can decide what topics, marketing strategies, and content format can generate traffic and get the best results.

Leveraging The Use of Social Media

Since you want to build thought leadership on social media, you have to leverage the use of social media itself.

First, you should create content that is suitable for certain social media. For example, you can use long-duration videos for YouTube, but you need to use short-duration videos for Instagram.

Second, utilize all features provided on the social media channels you use. If you choose Instagram, then you can post images, videos, stories, reels, and even Instagram ads.

Engaging With Your Audience

No matter what content you want to show on your social media, you still have to engage with your audiences. This is one of the most important things to do to build your network.

You should be active and open to interaction, such as responding to questions, comments, or discussions. It will make your audiences feel included and important.

You can also engage your audience by sharing their content. They will be very delighted knowing you pay attention to what they create.

Collaborating with Social Media Influencers

Another way to build your network is by collaborating with social media influencers. They can help you to get more exposure and reach more audiences.

Not only that, but you can also gain more followers. Just make sure you choose to collaborate with influencers that have the same niche as yours - so that what you share can attract their followers.

Participating in Relevant Groups

Since building networks as much as possible is very important to build thought leadership, you have to optimize your connection with others. One of the ways is to participate in relevant groups on social media.

Join groups, participate in discussions, and connect with people that share the same interest as you. The bigger the network you can build, the more effective your thought leadership content will reach people.
So now, are you ready to build thought leadership on your social media?
17 Nov 2022