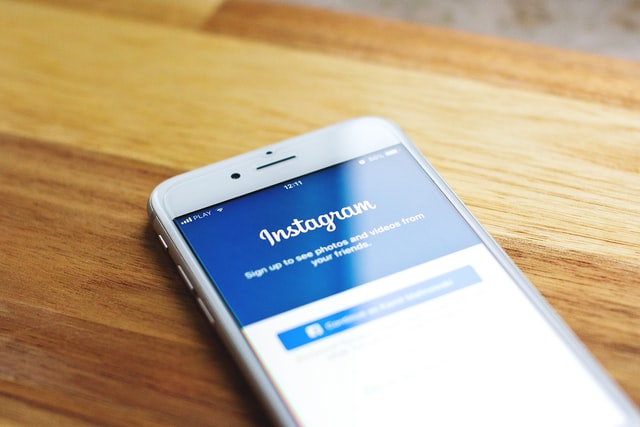 Instagram has become a must-have social media as a marketing tool, due to its benefit to interact with the audience.
This social media platform offers many features, one of them is InstaStory. Instagram Story appears above the feed as soon as the users open Instagram, making it the first thing to be noticed.
Anyone can use this potential feature for free. Not making the most of it as one of a brand's marketing strategies is a waste.
Even though Instagram Story is not considered as a new feature, there are still many users who make mistakes when trying to utilize it, so that they can't gain maximum exposure.
Let's explore 7 common Instagram Story mistakes you need to avoid.
Incomplete Bio

Let's say you have created such great stories that successfully call the audience to buy your product. And then, they want to reach you by reading the profile, but there is no sufficient information.

What most people would do is just looking for another source to get the same product you are selling.

If you don't want that to happen, put everything your customers might need to know on the bio, a brief explanation about the brand, the link to reach your brand's website or blog, and ways that allow the customers to get in touch.

Instagram also provides a tool to drive the audience to certain marketing platforms – The Swipe up Link.

You can use this feature by being a verified-business-account user and having over 10,000 followers. Before reaching that number of followers, just complete your bio.

Unoptimized Photos

Since it is about visuals, you have to make sure to use an original and good quality photo. It doesn't mean you always have to use perfect-captured photos like what National Geography does, or hiring professional photographers.

It is more about brand building - how to create great, personalized, and more relevant images for your brand.

Without a doubt, use a photo editor to get rid of anything that may distort the image. Distortion can misrepresent the real product's visual.

Any photo editor would be just fine, as long as it is able to make a photo clearer and look professional. You can't expect people to be attracted to your products by posting blurry or pixelated images.

How about using the Instagram camera? It is not a wise move, because it produces a low-quality result. Instead of using it, use regular camera applications, or even professional cameras.

Inconsistent Look

Consistency is a part of a product's branding, and one of the branding materials is look. The look can impress the audiences about a brand's identity and character.

Decide what look you want to keep on the post. Visual components on Instagram Story that can be used to show the brand's identity are color, font, theme, sticker, frame, and many more.

For example, you want to impress that your products are trusted. In this case, you can choose blue, because blue creates a sense of peace and security.

Apply the chosen color to a part of promotional details every time you post anything. It will become your brand's identity. After that, you can mix that 'identity' with various and changeable components of the content. Variations are meant to create diverse content, so it will not be boring.

Too Much Text

Avoid too much text on your story. The length of Instagram Story is 15 seconds, and people won't get the whole message from a long text.

Even if your post is longer than 15 seconds that Instagram will trim it into 15-second pieces, you still need to impress the audience at the first 15-second-appearance. Thereby, if you still want to post a text-story, make it short and to the point.

Speaking of which, mind the size of the text-tagging as well. If you want to tag other accounts that your audience might need to know, ensure it is not tiny. Hence, people can easily notice and click the text.

Multiple Stories at Once

You can share more than one story in a day for sure, but it would be better off making it about one thing or one topic. Too many posts at a time make less engagement to the audience instead of intensifying it. Thus, there is no need to overload the stories, unless you want to get people tired of your posts.

Another point to be considered is the narrative breakdown. It usually happens when publishing video from InstaLive to InstaStory right away.

You need to let a session of the event finish, then you can post it at once. By doing so will not only make it a coherent story but also build better communication with the audience.

Unimproved Content

Neglecting to improve your content is another mistake to be avoided. Only sharing a video showing a product alone is not enough.

People tend to like contextual posts about the product. That kind of post will make them feel related to the product. The examples are videos about using the product, how to make the product, behind the scene, tutorial, or product review.

Repeatedly publishing the same format of posts will make your story less interesting. Mix your content, photos, videos, text, create Boomerang, go Live, etc. Make the most of the Story's features.

Poor-maintained Engagement

Instagram story is one of the best ways to build and maintain connection between you and your followers. Therefore, you have to engage with your audience regularly.

To do so, you need to create a content schedule or plan. Posting stories too frequently or posting very less is not a good option.

Don't forget to always respond to the comments your audiences give. Attention as such is able to enhance more social engagement. People will know that your company cares about them.

If replying one by one seems too hard, you can reply all at once with a general response, such as "Thank you for your interest. Any further questions can be sent to our email on the Bio."

The core value is maintaining a good relationship with your customers.
Conclusion
Not everyone knows well how to deal with Instagram Story, so that making mistakes is kind of acceptable. But why should you make a mistake if you are able to keep away from it?
Then you ought to pay more attention to these 7 most common Instagram Story mistakes:
Not completing the bio on the profile
Using unoptimized photos for the posts
Applying inconsistent look for the brand's identity
Using too much text
Posting many stories at once
Not improving the content
Not maintaining the audience's engagement
Learn from those mistakes and create great stories to gain maximum exposure.
If you want to integrate an Instragram feed into your website using our Social Media Aggregator please
reach out
.
18 Jul 2020