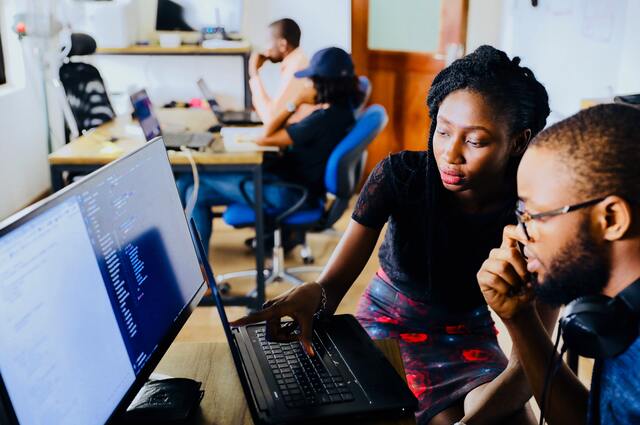 Introduction
If you're considering starting an online business, or if you already have one, then the first thing to do is find a platform to build your website. Shopify and Wix are two of the most popular choices among small businesses and startups. They both offer a variety of ecommerce-specific features and apps that can help you sell products, manage customer relationships and boost sales. However, each has its own strengths and weaknesses which we'll discuss in this article.
What is Wix?
Wix is a website builder that lets you create and host your own website. It's easy to use, has tons of features, and comes with a free tier.
Wix is great for small businesses because it's easy to use and has thousands of templates to choose from. There are also plenty of apps available in the app marketplace that can help you automate common tasks or add functionality to your site.
Wix also has an academy with training courses on everything from getting started building a website all the way up through advanced marketing strategies.
What is Shopify?
Shopify is a ecommerce platform that allows you to create and manage an online store. It's a website builder for small businesses, with hosting, payment processing and other features included in their basic plan. The platform is hosted, meaning Shopify has everything set up for you so you don't need to worry about the technical details of running an online store. Their basic plan starts at $29/month ($14/month when paying annually), which includes 24/7 access to customer support over chat or email, access to the Shopify App Store where you can find hundreds of apps to help manage your business (such as accounting software), free SSL certificates so customers will see "https" instead of "http" in their browser address bar when they visit your site (which makes customers feel more secure), unlimited bandwidth for storing images and videos on your site (you just have to pay for extra storage space), etc.
How are Wix and Shopify different?
Wix is a website builder, while Shopify is an e-commerce platform.
If you're looking to build a basic website and don't have much experience in coding or design, then Wix is probably your best bet. It will give you the ability to create a professional-looking website with ease, without needing any technical knowledge.
However if you want to sell products online and make money from it, then Shopify might be more suitable for what you need.
How do Wix and Shopify compare on price?
Wix and Shopify both offer a free plan that allows you to try out the software. Wix's free plan includes up to three pages with 1GB of storage, while Shopify's is limited to just 100 products, with no ecommerce functionality. If you want more customization and features, you'll need to upgrade: Wix has paid plans starting at $4.99/month while Shopify's start at $14/month (and go up incrementally from there). Both platforms also provide 14 day free trials so you can test out the systems before deciding which is right for your business' needs and budget.
What features does Wix have that Shopify doesn't (and vice versa)?
Wix has a drag-and-drop editor, which means you can easily add and move content around on your page. Shopify's editor isn't as intuitive or easy to use, especially if you're new to coding.
Wix also has a mobile app that allows you to manage your site on the go. Shopify offers an app called Shopify POS (point of sale), but it's designed for physical stores rather than ecommerce stores like Wix and Squarespace.
Shopify has a wider range of ecommerce features than Wix does, including support for more payment gateways and shipping options (e.g., Stamps.com).
What type of website is easy to create with each platform?
Wix is best for building blogs, portfolios and other non-ecommerce sites

Shopify is designed to help people build their own, scalable online store with hundreds of built-in features, and tons of apps.
Both platforms have templates that cover just about any kind of website you might want to create.
Which platform is easier to use?
If you're a beginner, Wix is easier to use than Shopify. It's like Wordpress: you can install themes and widgets with just a few clicks and make your website look like an expert made it. Some people even say it's impossible to mess up on Wix!
Whereas if you're more advanced, Shopify has so many features that will help build your store quickly and easily. Plus, it also offers more control over everything from SEO optimization to inventory management—something Wix doesn't offer at all (unless you pay extra).
How does tech support compare between the two platforms?
If you're someone who likes learning by watching, or having step-by-step instructions, Wix probably has a lot to offer you. It also has a lot of tutorials and videos that can help you figure out how to use certain features on your website. Shopify's customer support options are more limited, but at the same time more specialized for people who are self-hosted: You can shoot off an email if something goes wrong with your site (although one downside is that it takes days for Shopify employees to respond), or submit a request through the Help Centre if there's something specific that needs fixing right away.
While Wix offers phone support 24/7 (and chat support during business hours), Shopify only offers live chat 24/7—but they do have an extensive knowledge base where users can look up solutions in case they don't want or need to contact tech support directly.
You want to know which platform is best for what kind of website.
It's difficult to make a good decision when you have so many options. You might think Wix or Shopify will be the best fit for your website, but what are the differences between these platforms?
The first thing to consider is who your target audience is. If you run a small business and want to sell products online, then Shopify would be a better choice than Wix. However, if your blog is popular enough that it can get advertisers, then Wix would also be an excellent choice because it allows for ease of use with social media integration and an intuitive drag-and-drop editor that makes building pages easy.
The next thing you should consider is cost—Wix tends to cost less than Shopify when comparing monthly rates; however, Shopify has additional features such as SEO optimization built into its platform (making it easier for you).
Conclusion
With all of this information in mind, it's up to you to decide which platform works best for your needs. If your website will be used mostly for eCommerce purposes, Shopify might be the better option because it has more features and flexibility. However, if you aren't sure what type of site you need yet—or if you just want something simple without any extra bells and whistles—Wix could be a good choice because it doesn't require much setup time on your part.
20 Mar 2022